(281) 857-6537
Sugarland Roofing Repairs
Several shingles have fallen from my roof. Does this mean my entire roof is falling apart?
Shingles come loose for many reasons, so while it's alarming, it doesn't necessarily mean that your roof is at the end of its useful life. Call us for an appointment and we'll be happy to evaluate the roof, provide you with a free written estimate, and help put your roof back in good condition.
We can't accurately estimate roof repairs without seeing what we're up against. As a local roofing company, we can easily come out to your home and provide you with an estimate.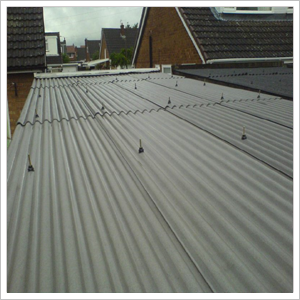 How much does insurance usually cover?
While insurance often covers roof repairs and roof replacements, insurance also often denies these types of claims. It all comes down to the cause of the roof damage and your individual insurance policy and its specific terms. Roof damage from unexpected, natural events such as hurricanes, tornados, or sparks from a wildfire would likely be covered though you'd still need to pay your deductible. On the other hand, if your roof is simply worn out because it's 30 years old, then it's doubtful your insurance will be involved.
Which type of roof is best for a home in Sugarland?
Roofing comes in many forms as do homes, making it a matter of the house's architectural style, the homeowner's personal taste, and the homeowner's budget. A homeowner wanting an eco-friendly roof will have a different idea of the "best roof type" than a homeowner wanting an inexpensive roof. Because there are so many variables involved, we work closely with you to determine your wants, needs, and budget and then match you with the best roofing materials for your individual needs.