(281) 857-6537
Sugarland Roofing
If you're looking for Sugarland roofing contractors capable of handling all of your roofing needs, you've found us! We're a local roofing company that's been serving Sugarland and other communities in and around Houston, Texas for over 20 years. With both residential and commercial roofing expertise, we're ready to help you with any roofing project – large or small.
Sugarland Residential Roofing Services
Homeowners have counted on Sugarland Roofing for all types of roofing help ranging from roof leaks to complete roof renovations. Whether you need us to repair a leaking roof or replace your entire roof, our team of highly skilled roofers is committed to completing the job in a prompt, professional manner. We service all roof types including: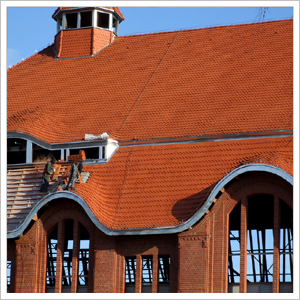 Metal roofs
Tile roofs
Asphalt roofs
Composite roofs
Slate roofs
Wood shingle roofs
Garage roofs
Outbuilding roofs
Horse stable roofs
Sugarland, we also work with homeowners with new construction and remodeling. If you're building a custom home or remodeling your existing Sugarland home, you'll need a reliable, capable roofer. Our crews work well with other construction crews, coordinating work so that when your house is framed and ready for roofing, we're ready to begin our phase of the project.
Sugarland Commercial Roofing Services
In addition to working directly without Sugarland homeowners, we also provide commercial roofing services to commercial and industrial building managers and construction contractors. Whether your commercial building has a leaky roof or you need a team of roofers for a construction project, we have the manpower to deliver. All of our roofers are highly qualified and handpicked for their expertise and commitment to quality roof installations.
We work on all types of commercial roofing projects including:
Churches
Schools
Public buildings
Commercial buildings
Medical offices
Factories
New construction
Apartment buildings
Condo complexes
Subdivisions
Shopping centers
Sugarland Emergency Roofing Service
Extreme weather affects Sugarland's roofs regularly, requiring emergency service. Call us right away for cover-ups and emergency repairs. Among the events requiring an emergency roof response are:
Torn off roofs
Tree damaged roofs
Roof separation
Holes in roof
Extreme leakage
Securing the roof during as soon as it is safe to do so is one of our highest priorities. Once temporarily secured, we'll schedule follow up service to complete the job once the weather clears.